your 8 week course to secure remote work and build a life you love abroad
What if you had a step-by-step guide to teach you how to discover and secure the right work opportunities so you can move abroad and build a life you love?
Welcome to Master Your Move Abroad, a course for entrepreneurial women who are ready to live a life of freedom and flexibility abroad.
does any of this sound familiar?
✓ You've been thinking about moving abroad forever but the process seems so daunting and you want to make sure you do it right.
✓ You'd love to build a life in a different country where you feel free and fulfilled instead of stressed and tired of the rat race.
✓ You want to make the transition but you find yourself getting stressed about finances, living comfortably and finding work you actually enjoy.
✓ You're ready to take the leap but you need the roadmap to make sure you're covering everything you need before starting this new chapter of your life.
Well, you're in the right place! We get it and we've got your back.
One of the biggest things holding women back from moving abroad is the uncertainty of the unknown and going through the process on their own.
After helping women of color make the transition with ease for 5 years, we've created the roadmap you need to make sure that you check all the boxes before taking off and you feel secure in your decisions.
This is exactly why we've created Master Your Move Abroad, to solve all of these problems while helping you build a life you love, anywhere in the world.
what will you learn in this course?
✓ Our 5 step system that will show you
how to move abroad long term and score a job you love with ease

!
✓
The 5 must-hit milestones you need to cover before taking the leap

(so you don't end up stuck exactly where you were before)
✓
The 3 financial S factors

that you need to take into consideration before moving abroad
✓ Our ISSI methodology to help you
communicate who you are and what you do with confidence
✓
One-of-a-kind pitching secrets

to make sure that you get your foot in the door
✓
The exact strategies Sienna used to score her dream job

without even applying
Because we were once exactly in your position and we get it.
I'm Sienna, the founder of Las Morenas de España and I've called Spain home for the last 5 years.
What does my life look like now?
I live on the Mediterranean coast, a 2-minute walk from the water and I wake up every morning feeling grateful and fulfilled. My days are balanced and I spend my time in a job I love that gives me flexibility, growth opportunities and a sense of liberty.
When I'm not working, I spearhead a team that serves over 20,000 women of color yearly who aspire to move abroad to build a life they love.
But it's not just about work. I take time daily for morning meditations by the water, slow starts to the morning, long lunches with friends and actually feeling as if I have time and space to not just grow professionally but personally as well.

My life is about feeling free, fulfilled and balanced… because life is too short to continuously sacrifice our sanity.
But, let's backtrack… things didn't always look this way.

You see, 5 years ago I thought I had it all. I had scored a great job in Brooklyn where work was fun and I had a comfortable lifestyle. I was hustling with my side-projects and always on the go.
I got to a point where I was sacrificing self-care for "success". I didn't realize it at the time but I had no idea who I was or what I really wanted.
For longer than I'd like to admit, I was just treading water until one day I broke down and realized that I needed a change.
I chose to be intentional when I made the move to Spain and that decision made all of the difference in my life. I took the necessary steps to make sure that I found a professional career that supported the lifestyle I wanted to live. I took a stand in choosing myself instead of the narrative that society has for women of color across the globe.

But my story isn't only about me, it's about you and journey which is exactly why we created Master Your Move Abroad.
It's time for you to start the next chapter of your life and to feel 100% confident in the process.
your 8 week program to secure remote work opportunities and gain confidence and clarity in the life you want to build abroad
An Inside Look of What You'll Get Into…
✓ Create your takeoff timeline and the five must-hit milestones to make sure you're properly prepared.
✓ Figure out your finances to make sure you can live comfortably once you make the move and how to prepare beforehand.
✓ Identify your ideal job situations, the legal aspects of living abroad and discover where to search for the right remote work opportunities.
✓ Position yourself to score untapped opportunities and convince the right people you need to secure the bag.
let's dive into what you'll learn.
Each week you'll receive the course content and a workbook to implement what you learn to your personal situation. The course is 8 weeks but you get lifetime access!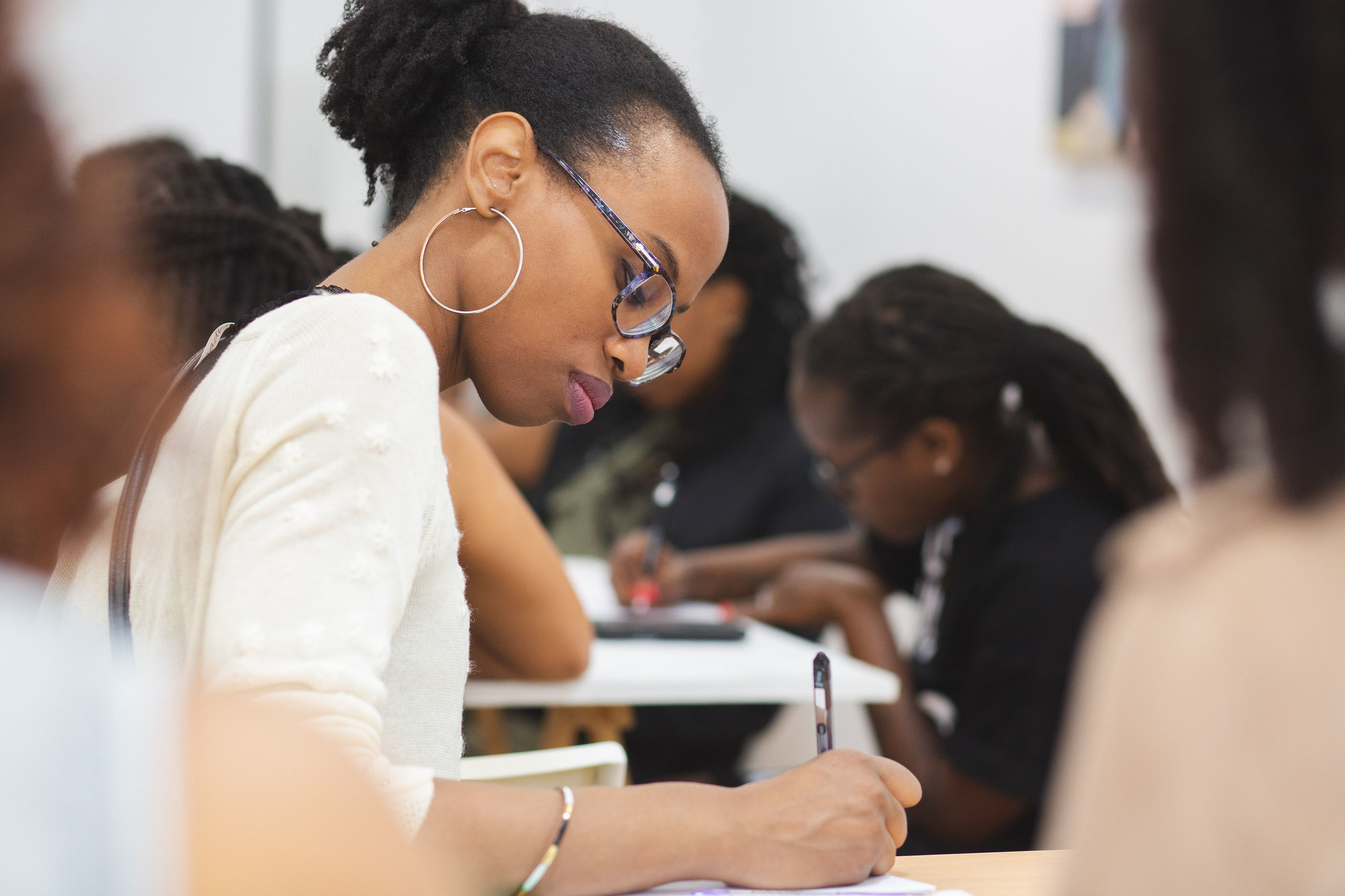 ⟶ Learn how to make the most of the course
⟶ Set your MYMA course goal
⟶ Define your new habits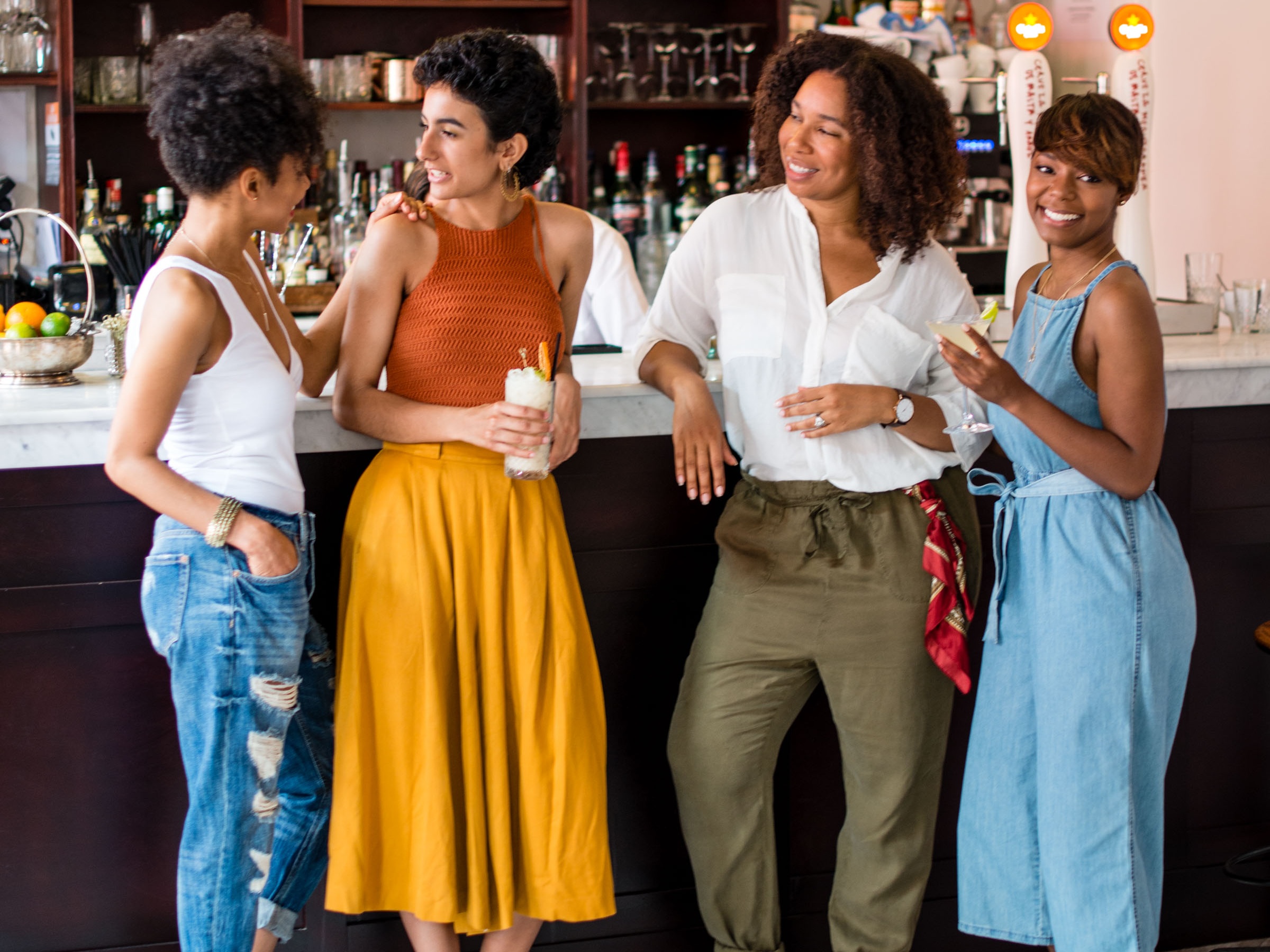 Module 1: Design Your Ideal Life Abroad
⟶ Find your "core why"
⟶ Learn how to avoid the biggest mistake that most expats make
⟶ Complete the lifestyle questionnaire to identify your ideal lifestyle
⟶ Learn your location fit through our country comparison activity
Module 2: Build Your Takeoff Timeline
⟶ Dive into the 5 W's to avoid missing the necessary steps to thrive abroad, personally and professionally
⟶ Learn the 5 must-hit milestones before taking off
⟶ Reverse engineer your takeoff timeline so you can move abroad with ease
Module 3: Figure Out Your Finances
⟶ Complete the cost of living comparison with a 6-month budget projection for your move
⟶ Learn the 3 necessary S factors to take into consideration for financial stability
⟶ Create your ABC savings plan so you start preparing for your move
Module 4: Discover Work That Works (For You)
⟶ Define the right professional situation for your move and for the future
⟶ Learn the legal aspects of moving abroad and decide which avenue is best for your current situation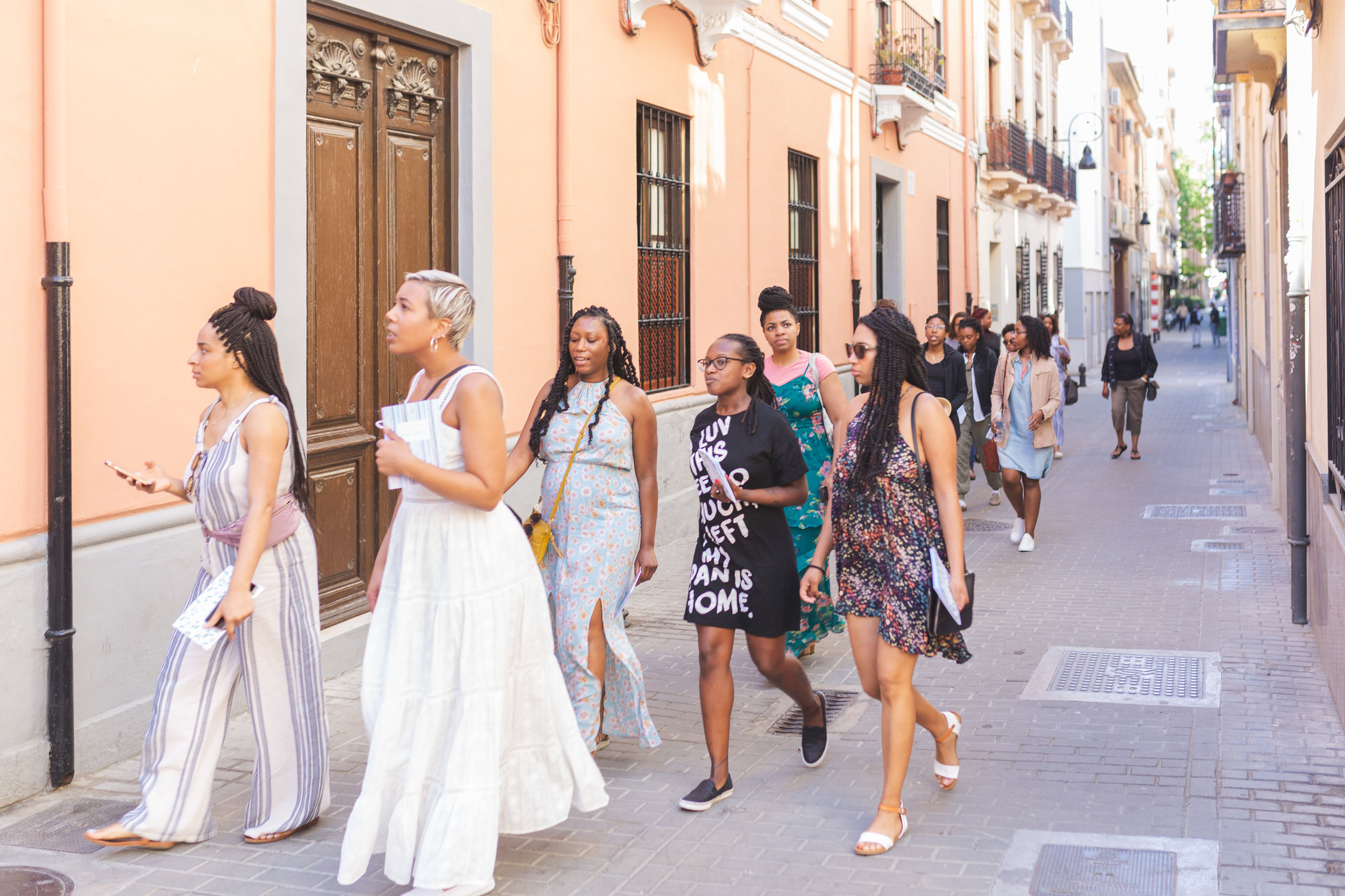 Module 5: Identify Your Ideal Job Situation
⟶ Complete a business brainstorm to identify your ideal opportunities
⟶ Learn our ICA strategy to figure out exactly who you want to be targeting and how to position yourself as a perfect fit
Module 6: Stand Out Amongst The Competition
⟶ Dive into the ISSI methodology to make your past experiences relevant in any field
⟶ Build your skill supply and figure out how to tailor your professional assets for the positions you want
⟶ Shape your story to connect with future clients and companies
⟶ Learn how to clearly communicate who you are, what you do and why it matters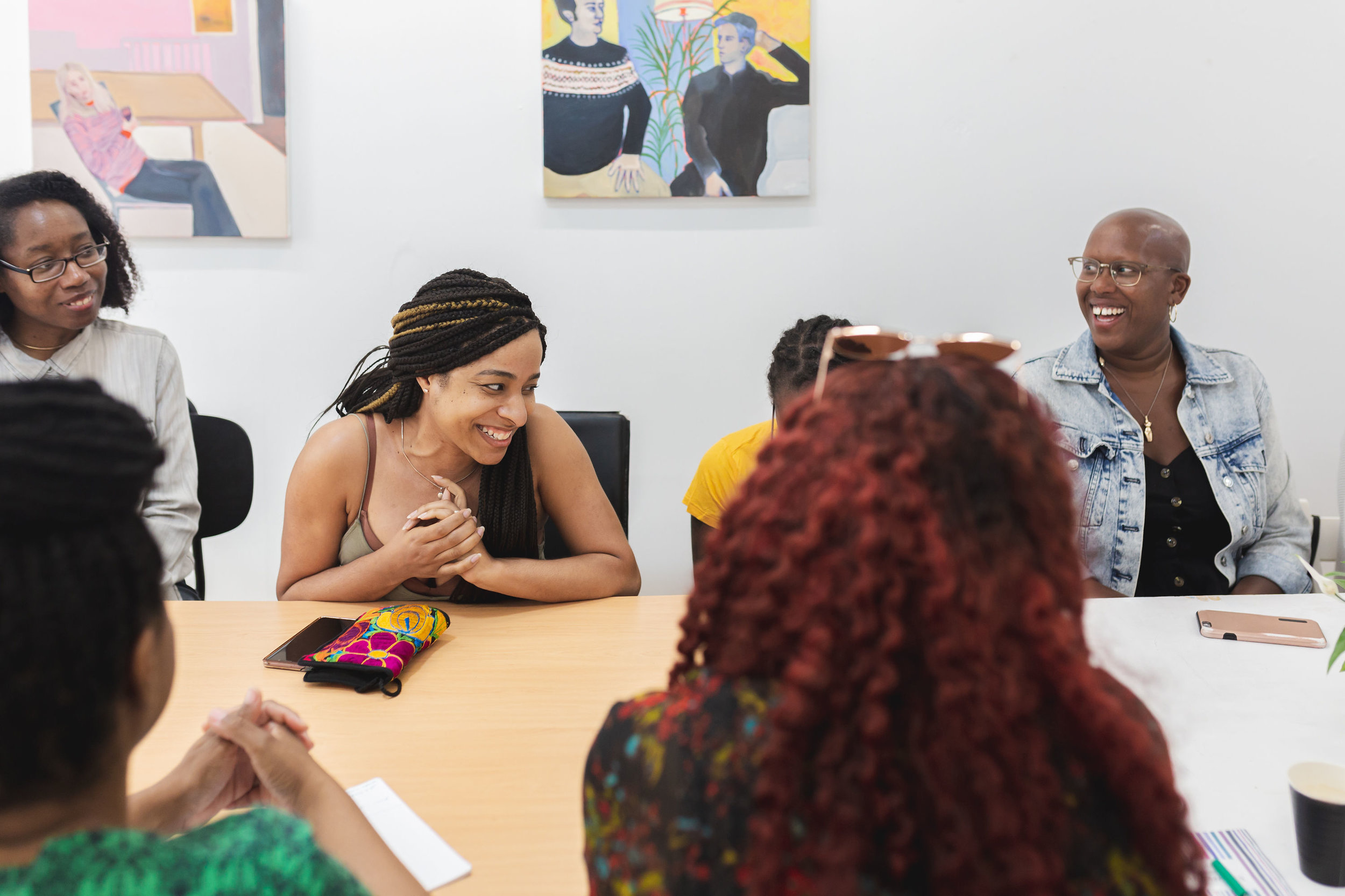 Module 7: Build Your Offer
⟶ Learn the most important skill you need to get your foot in the door with your ideal opportunities
⟶ Build irresistible offers that excite you and will impress your future employer and/or clients
⟶ Complete an online analysis and position yourself for the job you want
⟶ Create clear, consistent messaging across platforms to attract the right opportunities
⟶ Learn how to identify the right people to have in your network to build relationships
⟶ Dive into how to draft the perfect pitch so that you never get another "no"
What Do You Get For Early Enrollment?
Master Your Move Abroad Course Value ($3997 value)

Weekly worksheets and post-class exercises ($149 value)
Exclusive online community ($295 value)
Monthly live Q+A calls ($500 value)
You get total access for $1997, only $997!
We kickoff this course on September 30th. Can't wait to see you inside!
don't just take our word for it… read what others have to say!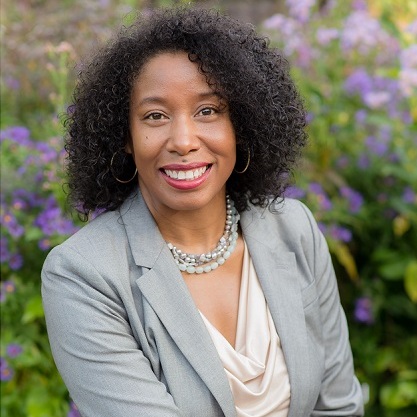 THIS IS WONDERFUL!

First of all BRAVA creating this amazing course! Second, I cannot believe the timing of everything! It is just amazing how so many things are just falling into place. The timing of this course for me (and I'm sure I'm not the only one) is nothing but Divine!
I can't wait to start digging into the modules and workbooks and bonus material and to see where all that takes me/creates for me on my journey for my move abroad! I really can't thank you enough!

So very excited (and excited to continue working with and supporting LMDES!!).
When I first heard about LMDES I was absolutely thrilled to find a media platform dedicated to growth abroad. It was humbling to know that there were others out there, just like me, who shared in my aspirations and goals. I have friends from all over the world that enjoy the content made available and the resources LMDES provides. They have given me comfort and a very specific kind of understanding that I wouldn't be able to find at home.
Even though I am still working on my own personal goals, I owe it to LMDES and it's founders for revealing my own pathway to success.
The resources and programs can help aid in professional networking and development and it's goal oriented.
In 2014 when I began researching and applying to jobs in Spain, I stumbled across an article about a Black girl who had moved here. When I look back on my journey of how I got here, finding LMDES is where the dream clicked for me- it's when it came to life.
Seeing Black women thrive in a place that I had fallen in love with made living in Spain that much more tangible. Representation and community building hold a special place in my heart, and the LMDES community delivers all of those things and more.
Las Morenas De España and the women behind it watered the seed that was my dream of living abroad.
I have Google to thank for a lot of things but perhaps none so much as for having connected me with LMDES. It literally changed my life.
LMDES became an online resource for me that met my challenges of managing the logistics of my move and finding community directly and gave me the confidence to make what has ultimately become the best decision of my life.
Their blog gave me a window into the realities of life as a black woman in Spain, their courses and webinars outlined the various pathways for obtaining a visa and managing bureaucracy. Since I have made the move, they continue to be a source of information, support, and most importantly, community.